Hindi
Ram navami wishes in Sanskrit [Images, Quotes]
Today I have shared 5 beautiful Ram navami wishes in Sanskrit language. On this Ram navami lets share this sanskrit wishes which spreads postive vibes around us. Even I have shared ram navami wishes in Hindi, English and Marathi you can check it by below.
Ram Navami wishes in Sanskrit with quotes and images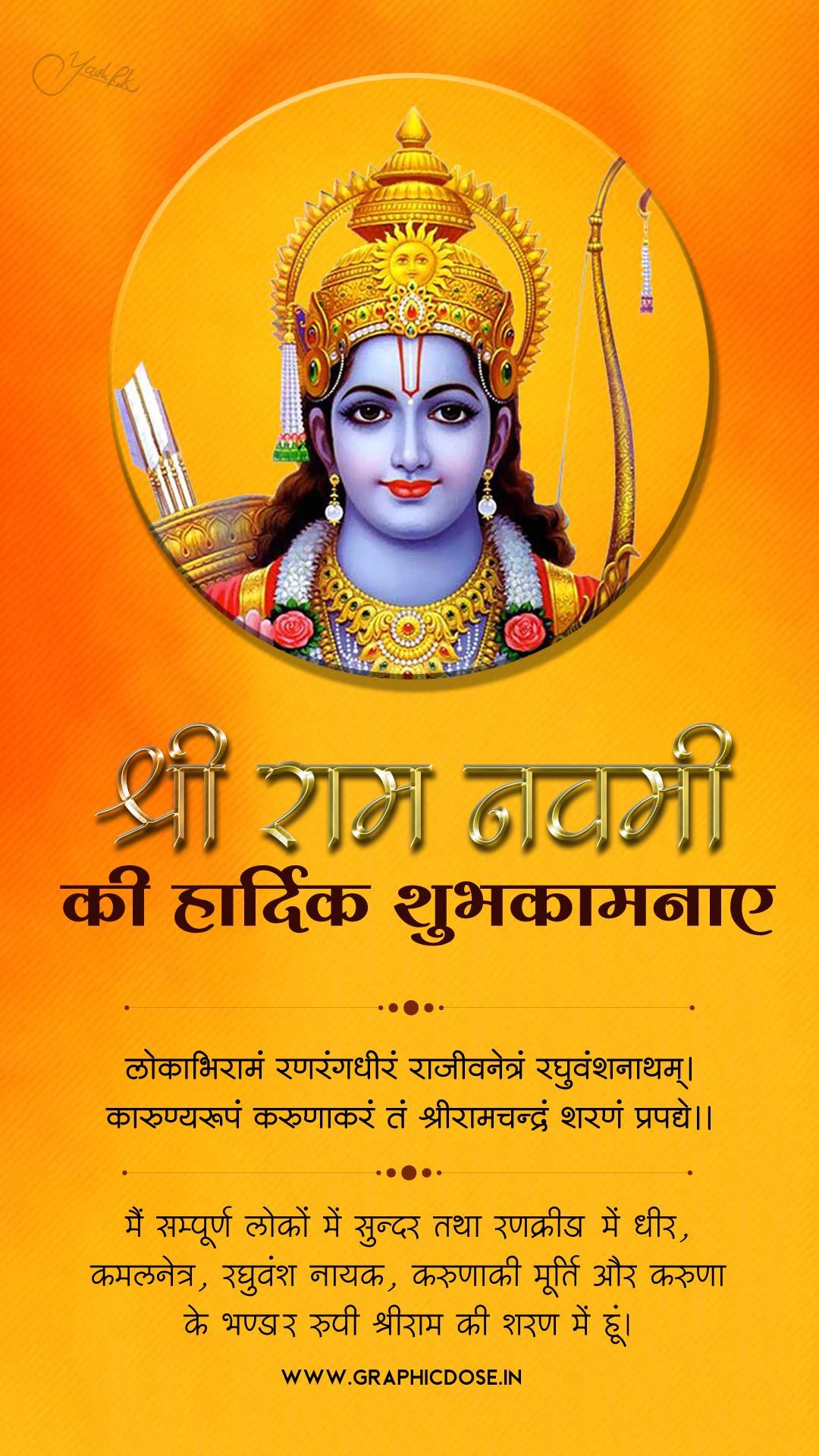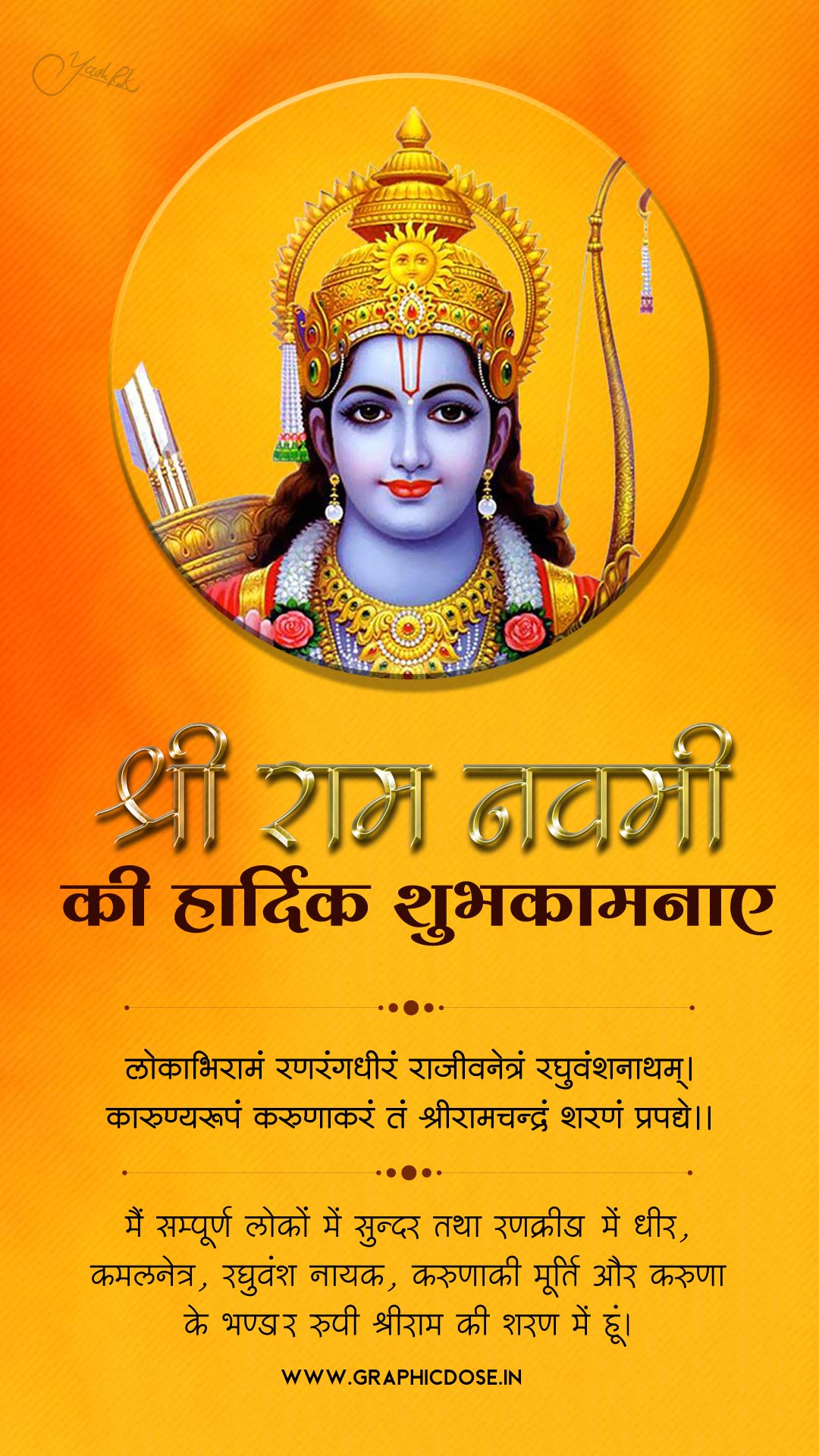 लोकाभिरामं रणरंगधीरं राजीवनेत्रं रघुवंशनाथम्।
कारुण्यरूपं करुणाकरं तं श्रीरामचन्द्रं शरणं प्रपद्ये।।

lord rama quotes in sanskrit
---
---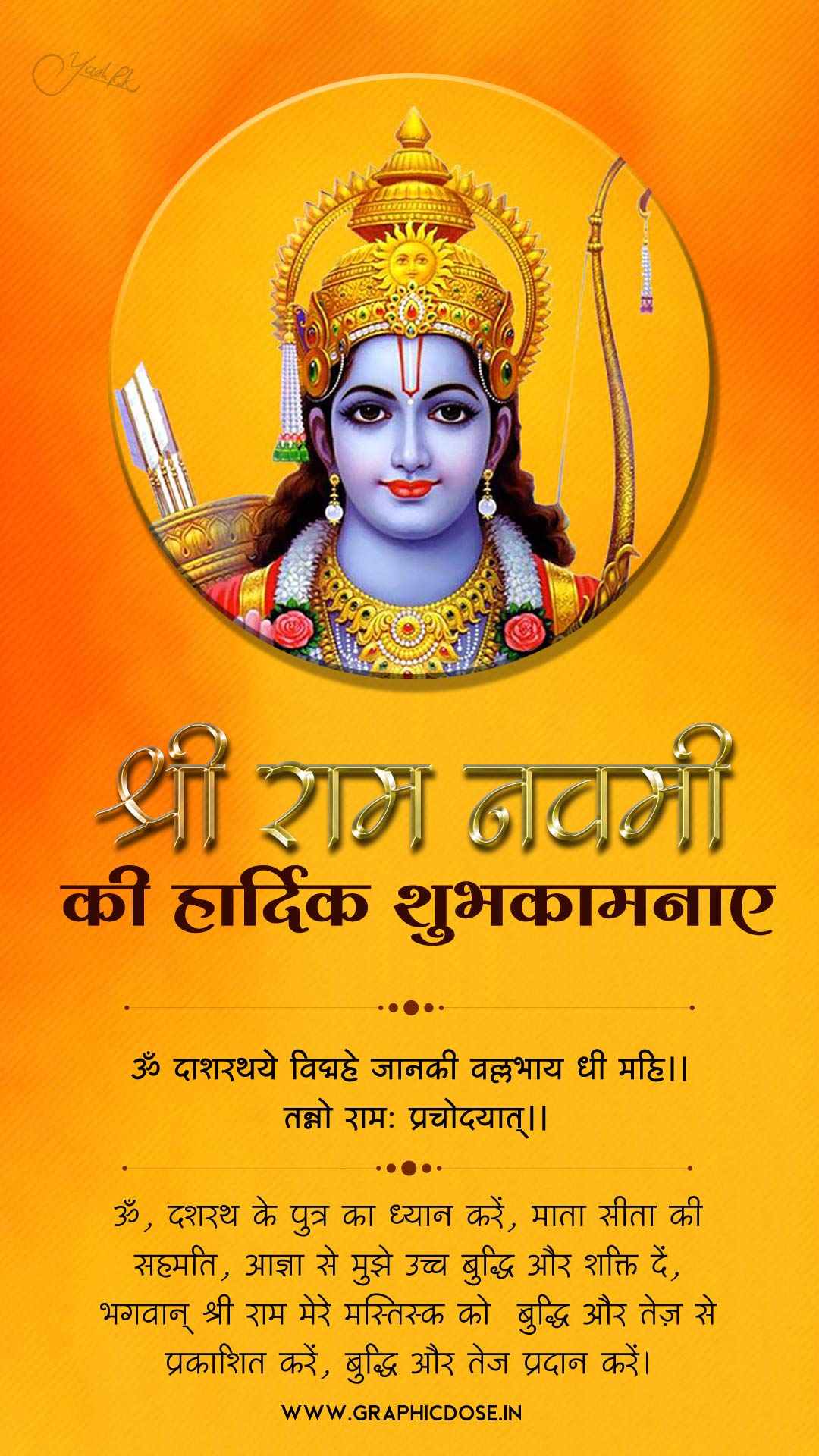 ॐ दाशरथये विद्महे जानकी वल्लभाय धी महि॥ तन्नो रामः प्रचोदयात्।।
आदौ राम तपोवनादि गमनं, हत्वा मृगं कांचनम्।
वैदीहीहरणं जटायुमरणं, सुग्रीवसंभाषणम्।।
बालीनिर्दलनं समुद्रतरणं, लंकापुरीदाहनम्।
पश्चाद् रावण कुम्भकर्ण हननम्, एतद्धि रामायणम्।।

ram shlok
ॐ आपदामप हर्तारम दातारं सर्व सम्पदाम, लोकाभिरामं श्री रामं भूयो भूयो नामाम्यहम।
श्री रामाय रामभद्राय रामचन्द्राय वेधसे, रघुनाथाय नाथाय सीताया पतये नमः।।
---
Ram navami special status, quotes and messages
---
हे रामा पुरुषोत्तमा नरहरे नारायणा केशवा।
गोविन्दा गरुड़ध्वजा गुणनिधे दामोदरा माधवा।।
हे कृष्ण कमलापते यदुपते सीतापते श्रीपते।
बैकुण्ठाधिपते चराचरपते लक्ष्मीपते पाहिमाम्।।
---
Ram Navami 2022 special wishes in Marathi
---
Conclusion: As you see few Sanskrit quotes and wishes on occasion of Ram navami, so let's celebrate Ram navami and share postive quotes and thoughts with this Shri Ram Sankrit shloka.