English
Dr. Babasaheb Ambedkar jayanti wishes [2022]
On the occasion of 'Dr. Ambedkar Jayanti' share this beautiful wishes and quotes with your friends and family. Let us share this wishes and quotes on 14 April 2022 and celebrate the Jayanti of Dr. Babasaheb Ambedkar (Father of Indian costitution).
Ambedkar Jayanti wishes, images, quotes, messages and status
Dr. Ambedkar will always be remembered for giving us a constitution that binds us together. Happy Ambedkar Jayanti to everyone!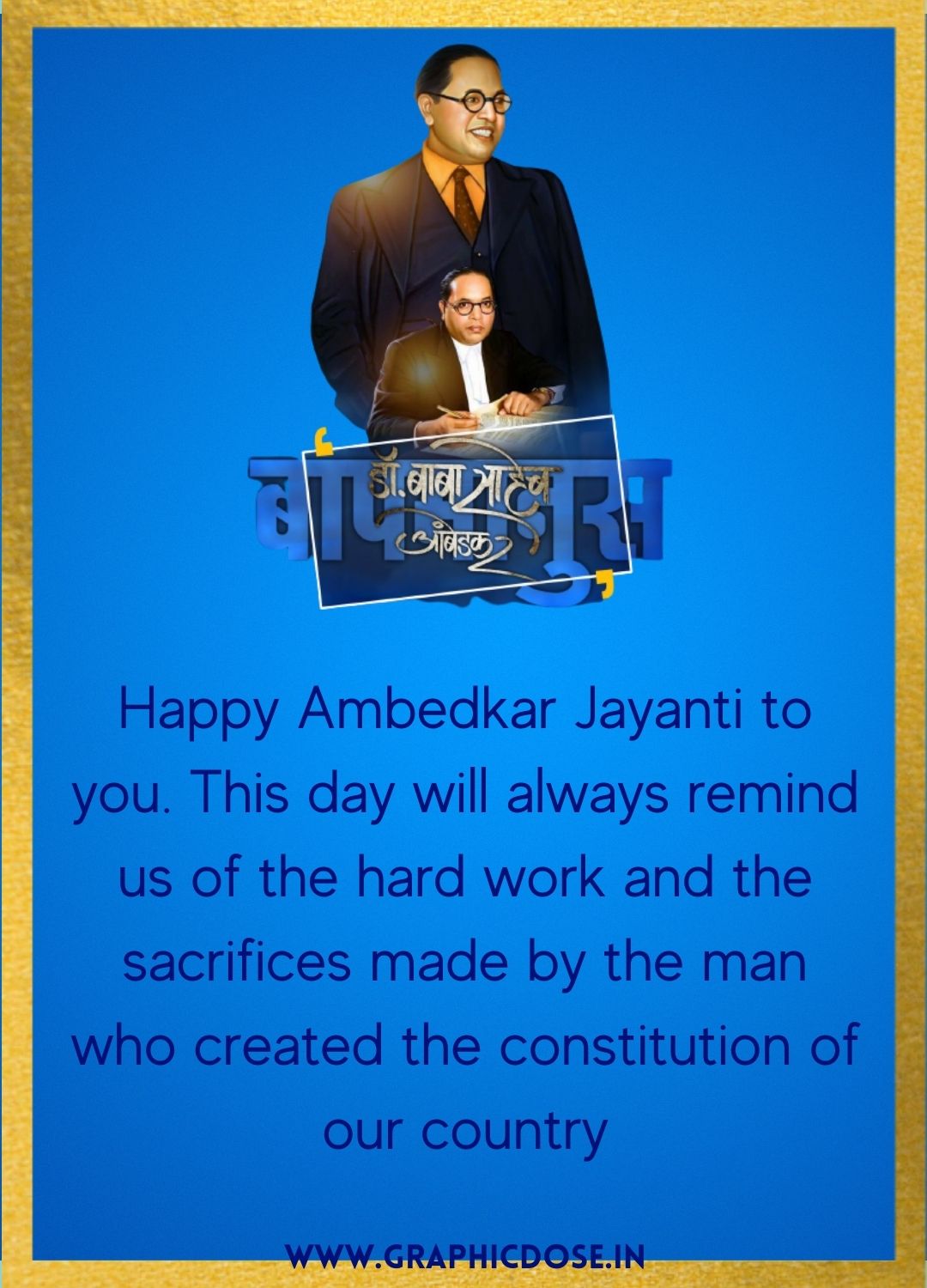 Happy Ambedkar Jayanti to you. This day will always remind us of the hard work and the sacrifices made by the man who created the constitution of our country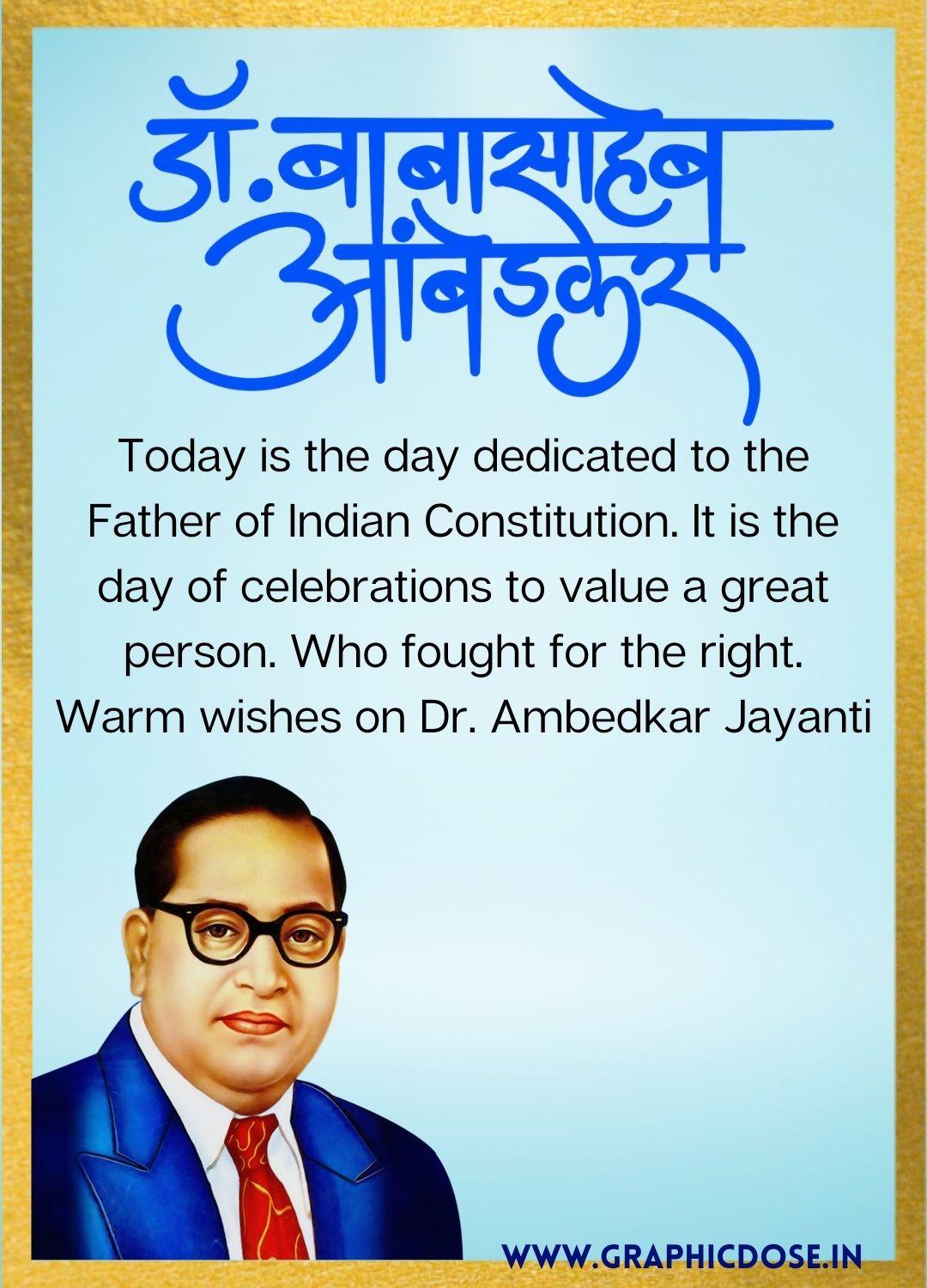 Today is the day dedicated to the Father of Indian Constitution. It is the day of celebrations to value a great person. Who fought for the right. Warm wishes on Dr. Ambedkar Jayanti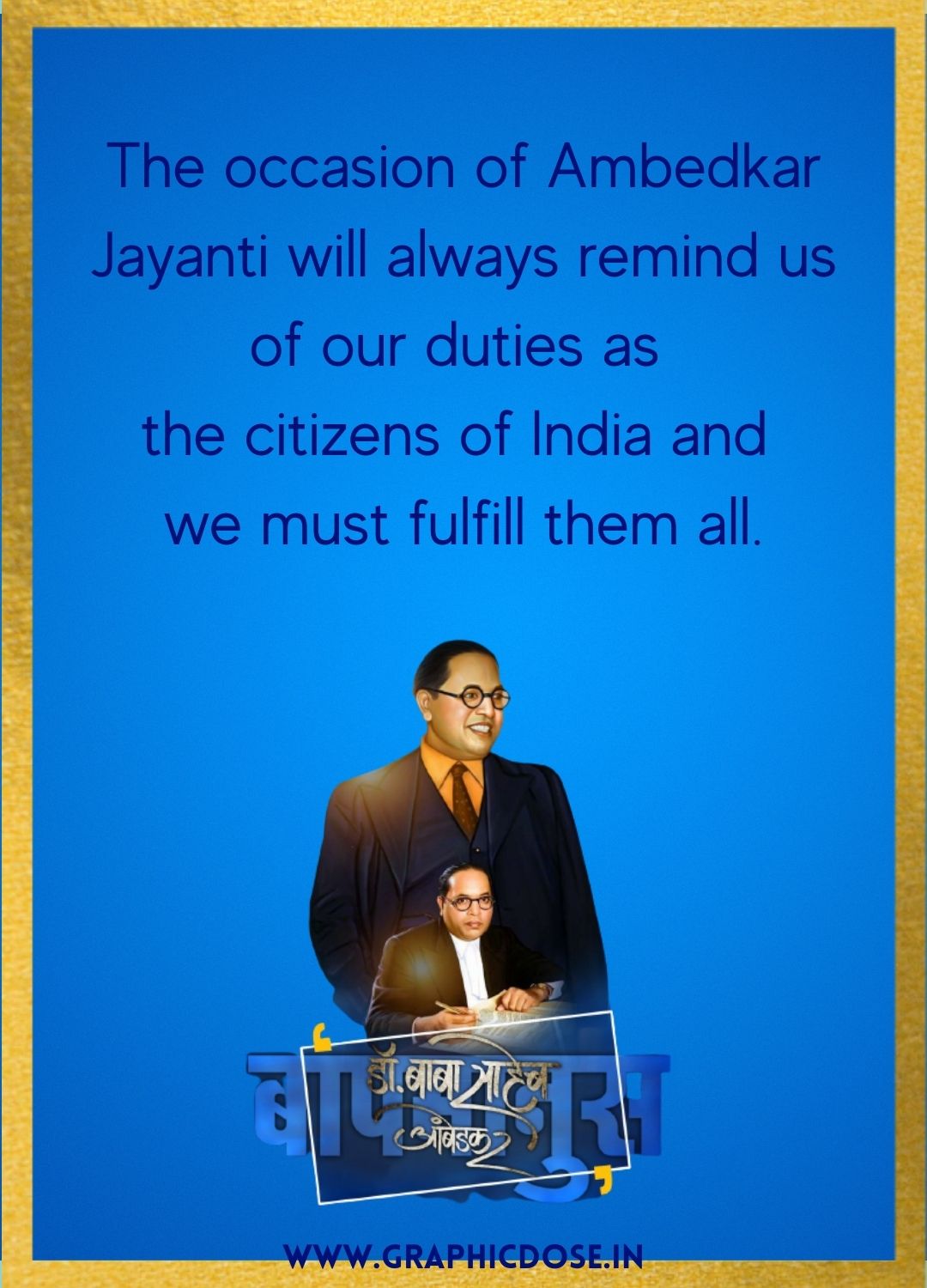 The occasion of Ambedkar Jayanti will always remind us of our duties as
the citizens of India and
we must fulfill them all.
I measure the progress of a community by the degree of progress which women have achieved.
Happy Ambedkar Jayanti
Let us celebrate Ambedkar Jayanti with a promise to always work for others with strong will.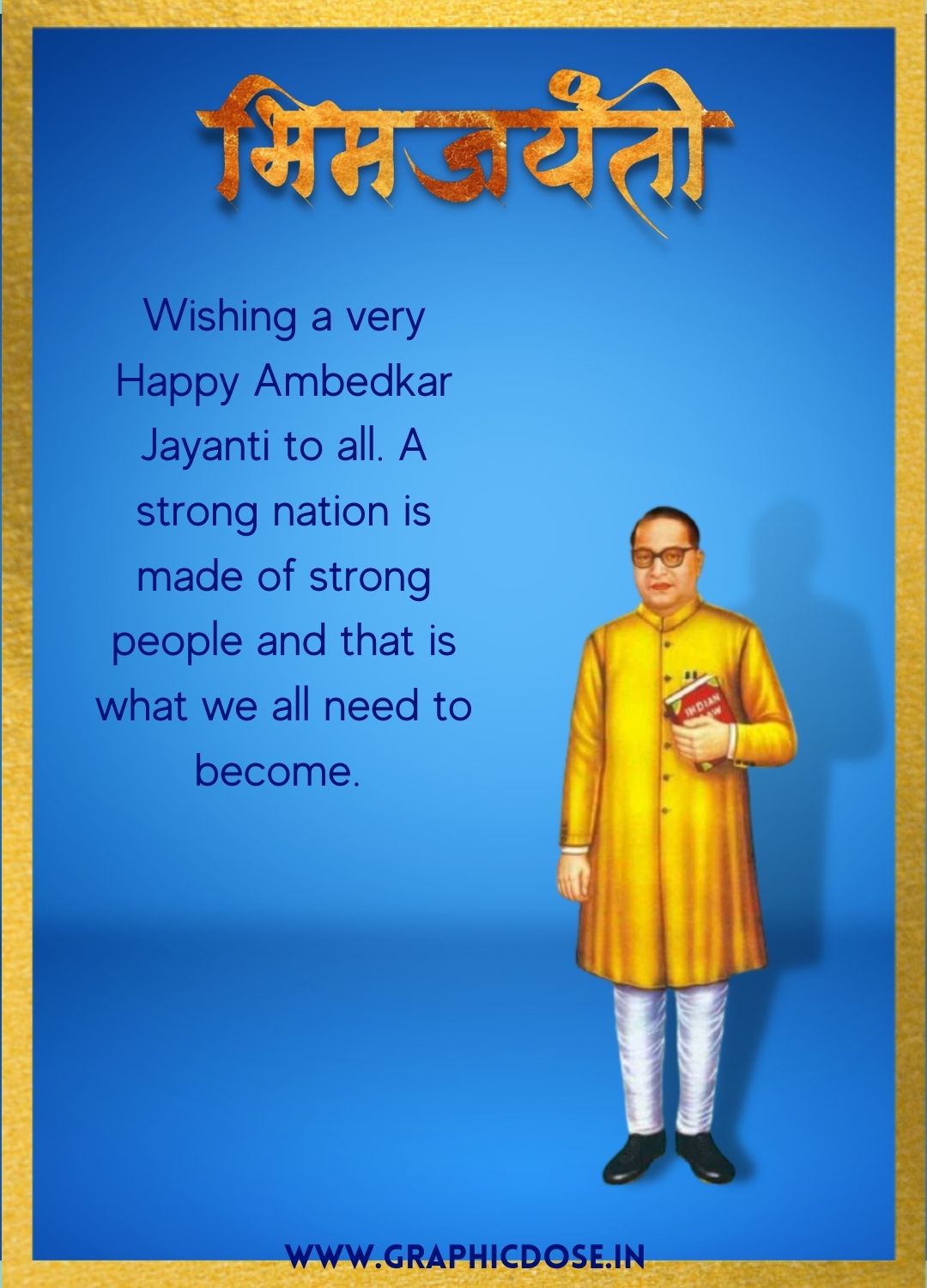 Wishing a very Happy Ambedkar Jayanti to all. A strong nation is made of strong people and that is what we all need to become.
Life is full of challenges but only heroes like Dr. B.R. Ambedkar know how to convert challenges into opportunities!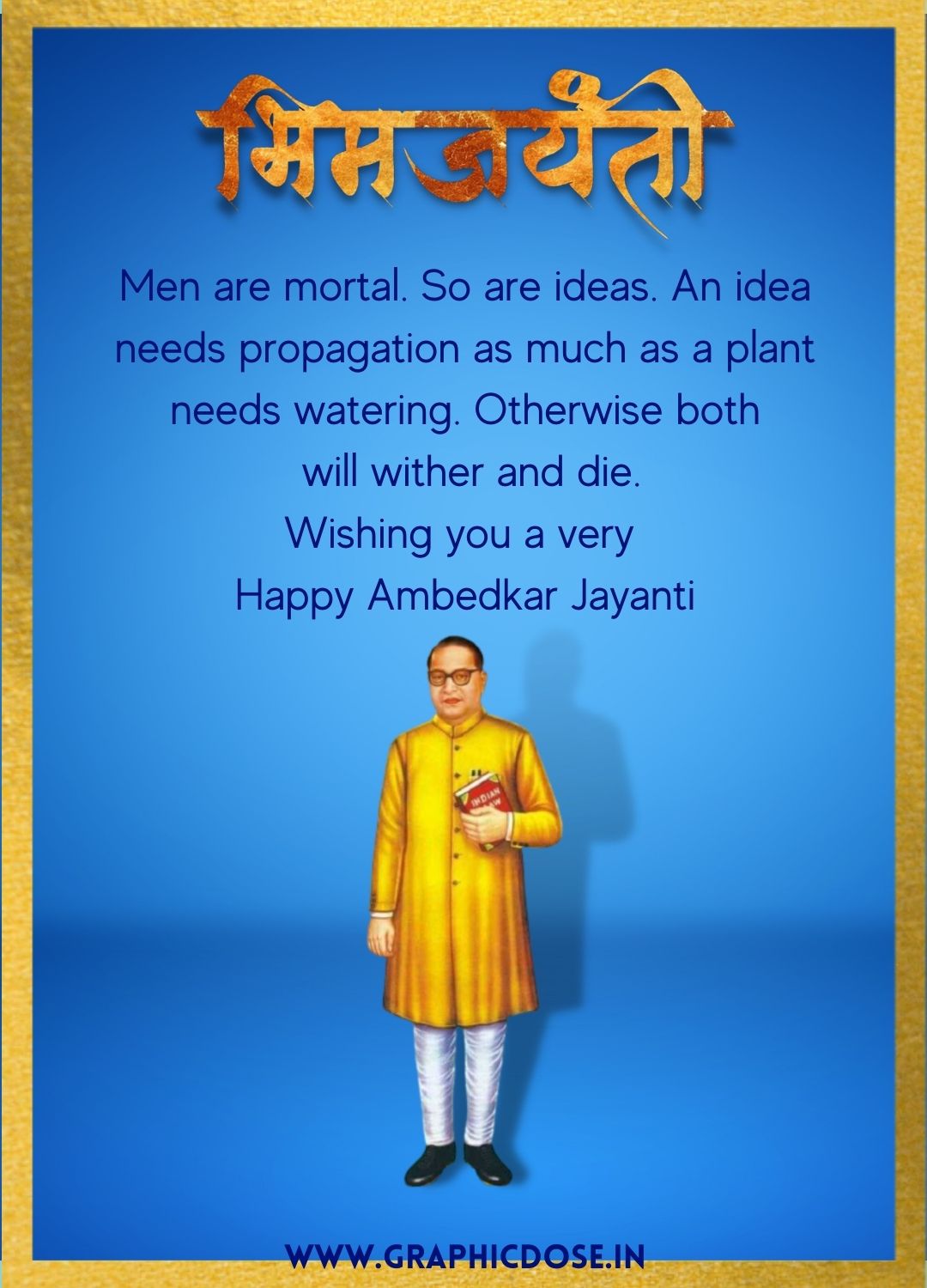 Men are mortal. So are ideas. An idea needs propagation as much as a plant needs watering. Otherwise both
will wither and die.
Wishing you a very
Happy Ambedkar Jayanti
---
Conclusion: As you see I have made beautiful greetings and wishes and shared quotes on Ambedkar Jayanti. Hope you like it.