English
Flower Rangoli Design Pictures
Want an idea regarding drawing floral rangoli? Then this post will help you choose a best flower rangoli for your home. (flower rangoli designs images).
flower rangoli mostly made from four to five type different types coloured petals of flowers. This flower rangoli patterns draw on different festival like Diwali, Dusshera, Independence day, Pola, etc. days by our Indian family. Flower rangoli gives more natural look and it's spreads fragrance that makes melodies environment.
11 Types of flower rangoli
Here we are sharing some of best flower rangoli pic tures for decoration during different festival. Checkout flower rangoli decoration ideas: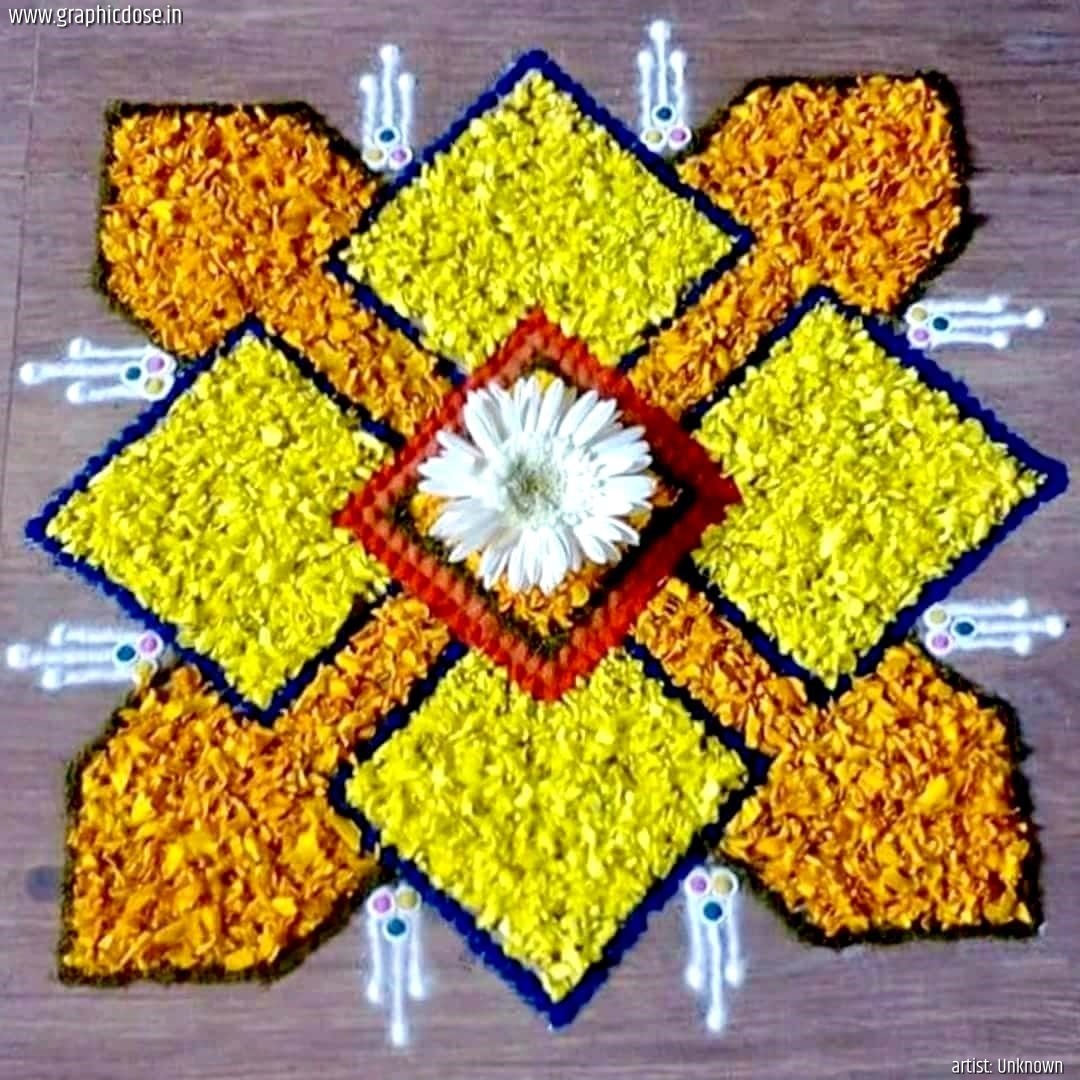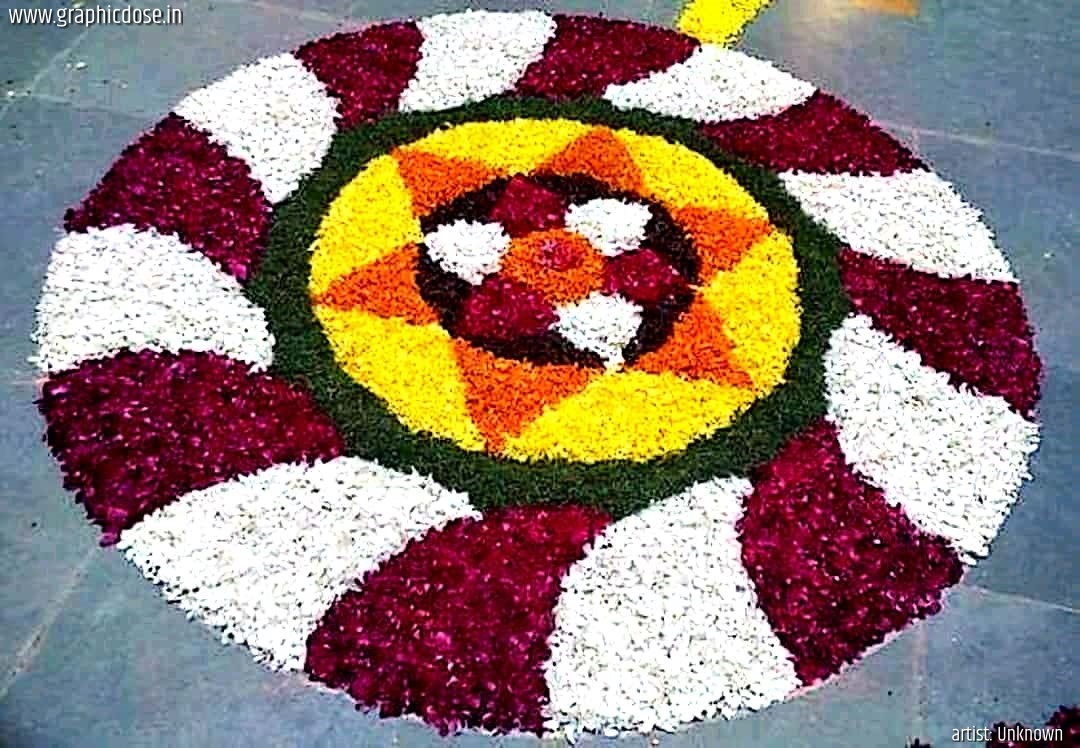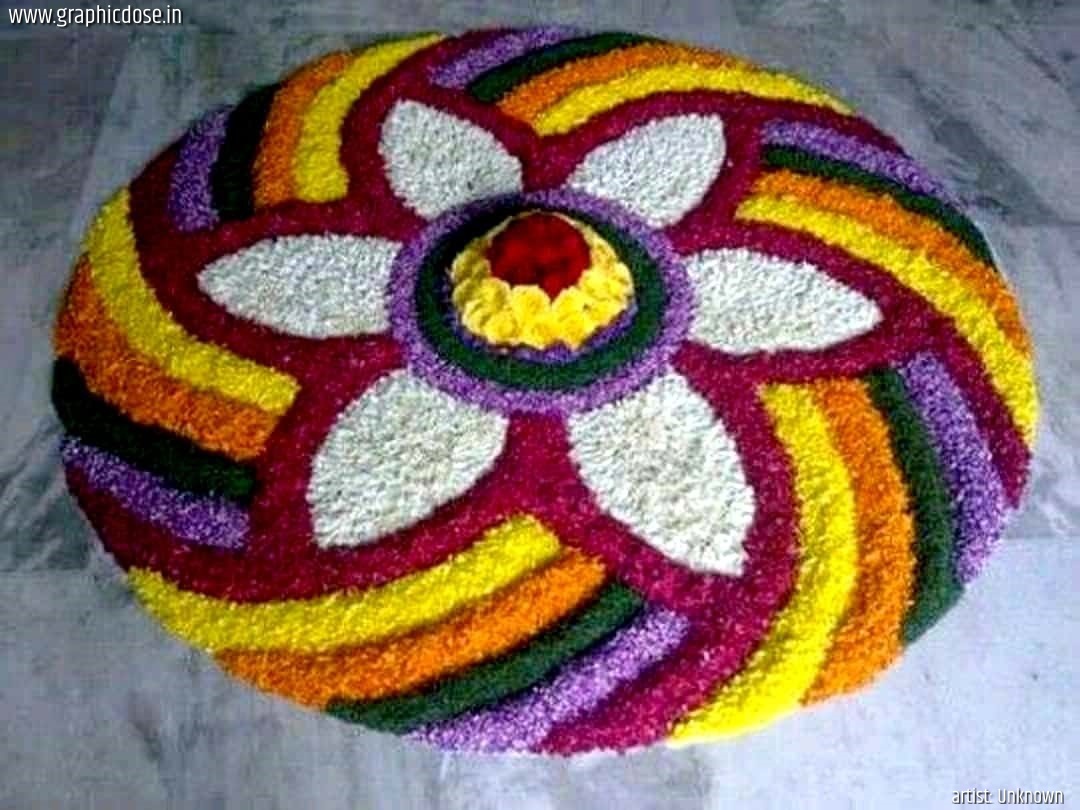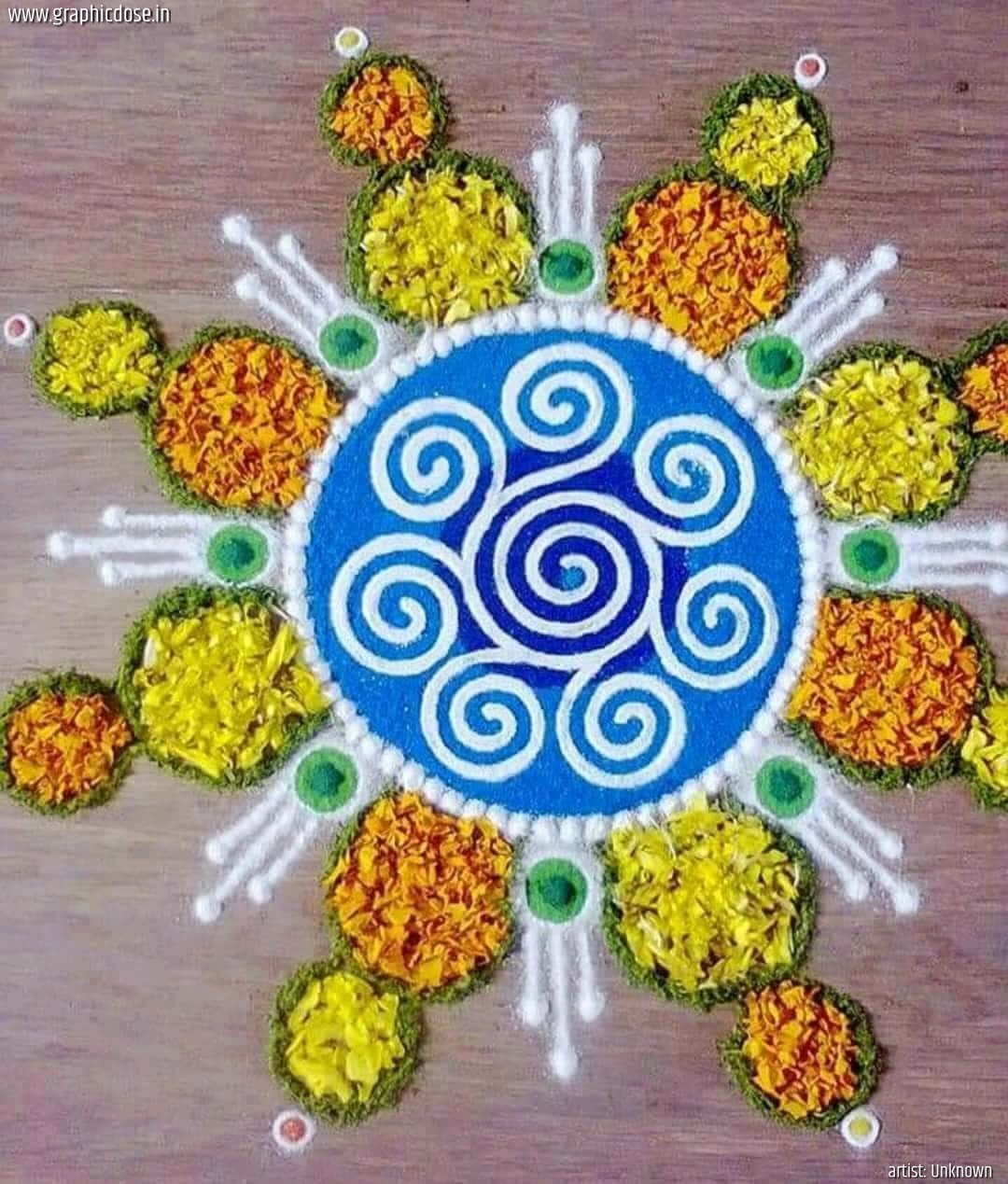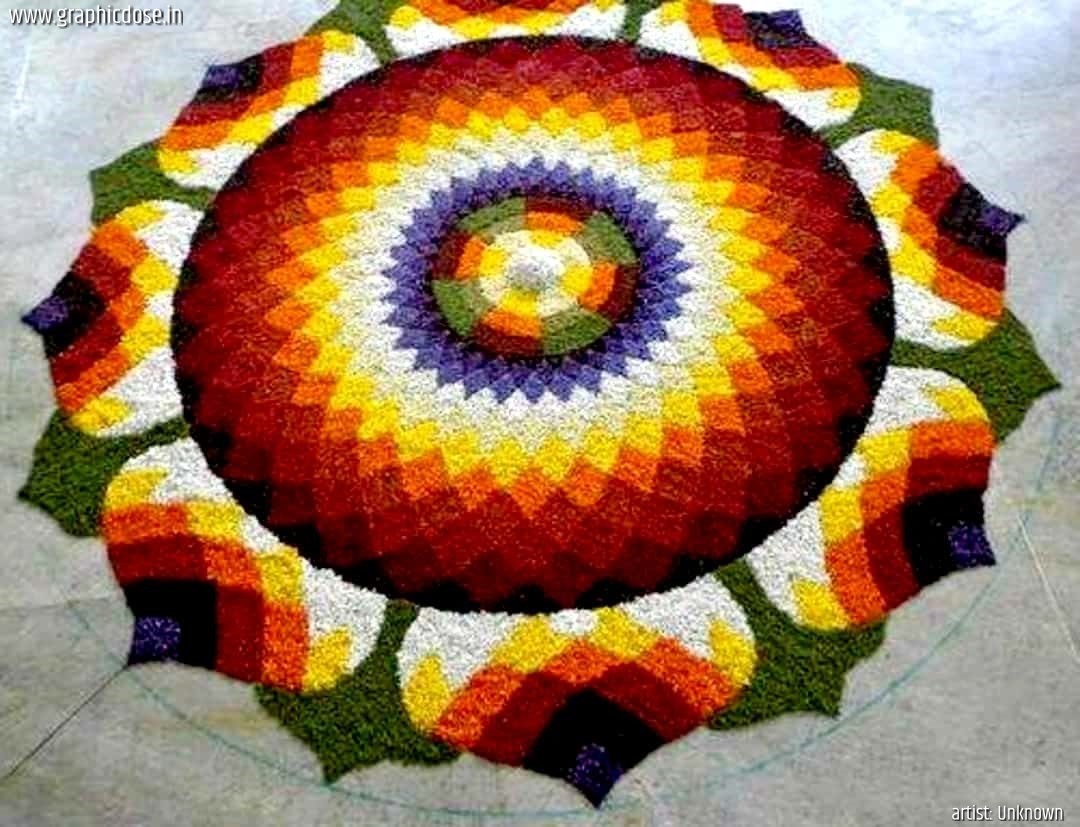 how to make flower rangoli?
First you have to draw outline of rangoli design using chalk then fill it with flowers. rangoli can be drawn using petals of flowers in one specific pattern.
how to make flower rangoli for diwali?
You can draw flower rangoli using four to five kind of flowers.